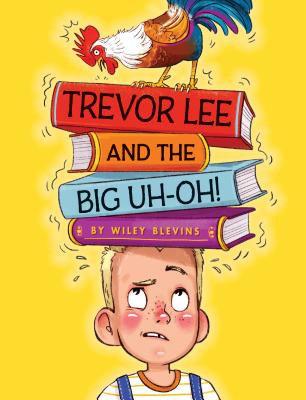 Trevor Lee and the Big Uh Oh!
Hardcover

* Individual store prices may vary.
Description
If there's one thing everyone knows, it's that Trevor Lee and school don't mix. Like pickles and peanut butter. When his new teacher announces all the third graders must read in front of everyone at Parents Night, Trevor Lee and his best friend Pinky take action before his secret of not being able to read gets out. After several over-the-top attempts at getting out of Parents Night, Trevor Lee enlists the help of his Mamaw. Some days are just bad. You gotta hold your head high and keep moving, she always says. Can Trevor Lee remember her advice as he stands in front of a crowd on the biggest night of third grade?
One ELM Books, 9781947159068, 160pp.
Publication Date: September 1, 2019