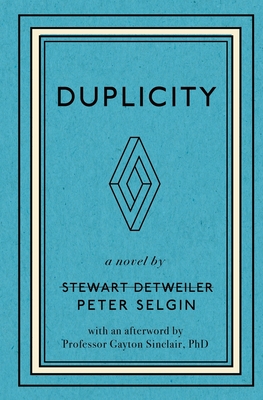 Duplicity
Paperback

* Individual store prices may vary.
Description
Dispatched by their mother to learn why his estranged twin brother Gregory (or "Brock Jones, PhD," as he's known to fans of his bestselling self-help book Coffee, Black) has disappeared, Stewart Detweiler drives 1,500 miles to find his twin hanging from a ceiling beam in their deceased father's lakeside A-frame. But instead of reporting him dead, Stewart decides to become him. As he sees it, he's not taking his brother's life; he's saving it. In turn he will at last gain an audience for his novel-in-perpetual-progress the plot of which bears an uncanny resemblance to this one. At first Stewart's plan goes smoothly. But before long the motives behind his brother's suicide emerge, pointing to intrigue, extortion, and desperate measures taken with disastrous results.
The bonds of family; success and failure; philosophy and quantum mechanics; the ways in which we can - and cannot - rewrite our own lives: DUPLICITY weaves all of these together while vivisecting its own genre.
Serving House Books, 9781947175433, 396pp.
Publication Date: December 7, 2020