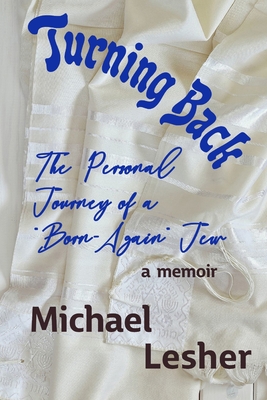 Turning Back
The Personal Journey of a "Born-Again" Jew
Paperback

* Individual store prices may vary.
Description
". . . a number of memoirs have been published by people who . . . made the journey away from ultra-Orthodox Jewish communities. Michael Lesher's beautifully written book explores that trajectory in reverse . . . a deeply personal account of what religious Jews would call his 'return' to Judaism."-Hella Winston, sociologist, investigative journalist and author of books including,
Unchosen: The Hidden Lives of Hasidic Rebels
In this memoir of Jewishness, Michael Lesher explores his decision to reroute his life as a secular Jew into Orthodox Judaism. There are many other Jews who, like Michael, have recently moved back toward traditional religion. (There's even a popular phrase among the Orthodox: "B.T.," short for the Hebrew phrase "ba'alei t'shuvah, " or "those who return.") And this pattern is probably part of a general religious trend rightward in today's United States.
But Michael didn't choose a religious life as part of a social trend. Nor is his story as simple as a steady movement in one direction. His questions haven't stopped, they have only evolved. And he is evolving with them. This is a story, for better or worse, about transformation rather than certainty. About how excavating one's religious past, with all its values, influences and limitations, carries its own rewards.
Lincoln Square Books, 9781947187054, 316pp.
Publication Date: September 10, 2020