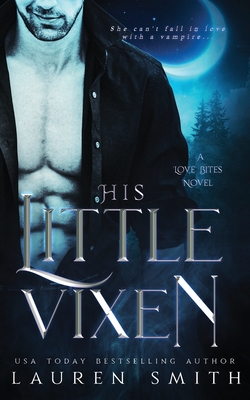 His Little Vixen (Love Bites #2) (Paperback)
Lauren Smith, 9781947206823, 258pp.
Publication Date: January 7, 2020
* Individual store prices may vary.
Description
Sadie Harris doesn't like immortals. After vampires leave her an orphan, she's raised by her grandmother at the edge of a werewolf pack's territory. As a fox shifter, she knows the rules about werewolves: Stay clear of the boundaries, never go out after dark during the full moon and take a vacation far, far away when she goes into her shifter mating heat or else she'll attract literal "big bad wolves." But when her flight gets cancelled and her mating heat is coming - so are the wolves. The last thing she expects is to get rescued by a tall, dark and gorgeous man...er...vampire. What's a vixen to do?
Seamus Gallagher might be immortal but his life is full of mortal problems: he's been framed for the murder of the woman his two best friends loved; he's on a mission to find and kill his sire; and, he has no idea what to do with the feisty red-headed vixen he just rescued from a vicious werewolf pack. He doesn't have time to babysit a skittish shifter who hates vampires, but when he looks at her, Seamus sees trouble. Sexy, sweet, and irresistible trouble. The last thing this vamp needs is to fall in love.