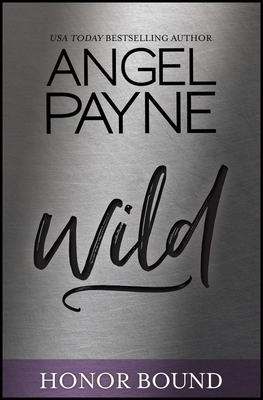 Wild (Honor Bound #4) (Paperback)
Waterhouse Press LLC, 9781947222250, 288pp.
Publication Date: January 9, 2018
Other Editions of This Title:
MP3 CD (1/9/2018)
Compact Disc (1/9/2018)
* Individual store prices may vary.
Description
The boys of the Special Forces battalion are back. Five mini-episodes give emotional updates for the couples with whom you've fallen in love during the series' first three books, as well as a not-to-be-missed preview of what's in store for Tait Bommer and Kellan Rush in Wet, book five in the Honor Bound series.

"Raze the Barn": Garrett and Sage reignite their flame as Dominant and submissive during a well-timed visit to see Wyatt and Josie on the farm, and a visit to "kinky barn" that neither will soon forget.

"Tie the Knots": Garrett and Sage have finally said "I do," but the knot-tying lessons have just begun for Zeke and Rayna, the best man and maid of honor who only have eyes—and other body parts—for each other.

"Diamonds In The Rain": Ethan is taking Ava home to meet his parents, but when a mansion full of friends is invited for the occasion, there's a storm of deeper conflict for the couple, requiring Runway to expose his "inner Dom" in a decadent new way.

"Glacier Girl": Josie is burned-out and emotionally frozen until Wyatt whisks her away for a weekend full of erotic surprises—and one shocking surprise guest.

"Moonrise": Their road to love was filled with the craziest twists life could deal before it completely blew up the route. Now, Luna is locked from Tait in a night that doesn't seem to have an end. Can he bring the light of love back to her?
About the Author
USA Today bestselling romance author Angel Payne loves to focus on high-heat romance starring memorable alpha men and the women who love them. She has numerous book series to her credit, including the popular Honor Bound series, the Secrets of Stone series (with Victoria Blue), the Cimarron series, the Temptation Court series, the Suited for Sin series, and the Lords of Sin historicals, as well as several standalone titles. Angel is a native Southern Californian, leading to her love of being in the outdoors, where she often reads and writes. She still lives in Southern California with her soul-mate husband and beautiful daughter, to whom she is a proud cosplay/culture con mom. Her passions also include whisky tasting, shoe shopping, and travel.