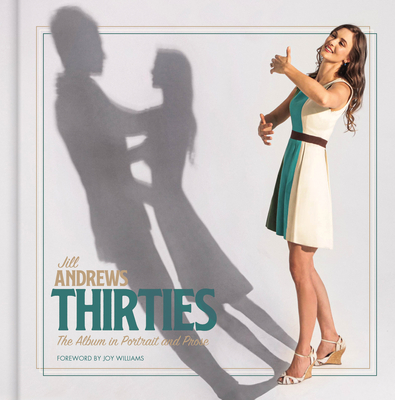 Thirties (Hardcover)
The Album in Portrait and Prose
Dexterity, 9781947297166, 112pp.
Publication Date: March 27, 2020
* Individual store prices may vary.
Description
A visual storytelling companion to the fourth studio album release from Americana music artist Jill Andrews, marrying gorgeous photos with intimately personal essays to produce a heartfelt look at a decade in this woman's life.
The stories of a woman often go untold. Her struggles are kept as secrets. Her victories, discreet. Her pain, polite and unobtrusive. History records the ones who break her heart and the ones who mend it, yet it forgets the life and truth born in between. In Thirties: The Album in Portrait and Prose, acclaimed singer-songwriter Jill Andrews gives these unsung moments the voice and vision her music has always wanted.
Tenderly, hauntingly, and without fear, the thirteen sections in Thirties chronicle Andrews's journey through a decade rife with both beauty and brutality. Each song-inspired vignette is further enlivened by thoughtfully curated photos, revealing experiences that are at once both universal and intimate.