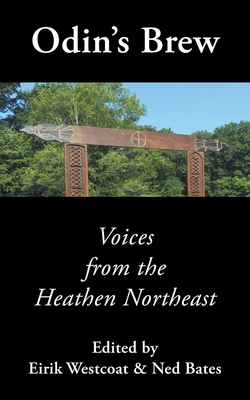 Odin's Brew
Voices from the Heathen Northeast
Paperback

* Individual store prices may vary.
Description
For decades, a growing heathen community in the American Northeast has been honoring the Germanic Gods -- Odin, Frigg, Tyr, Baldur, Thor, Sif, Idunn, Freyja, Freyr, and many more -- through its rituals, festivals, and deeds. Over the years, that devotion has inspired much creative work from those in that community who have tasted Odin's Brew -- the Mead of Inspiration that Odin brought to Asgard and Midgard alike.
This volume features nine of the best creative voices from that heathen community. Within, you'll find poetry, short stories, and art from: Ned Bates, Jill Evans, Stephanie Janicedottir, Laurel Mendes, Ristandi, Mike Smith, Jesseca Trainham, Perris Zoe Weiland, and Eirik Westcoat.
Skaldic Eagle Press, 9781947407121, 150pp.
Publication Date: August 4, 2019