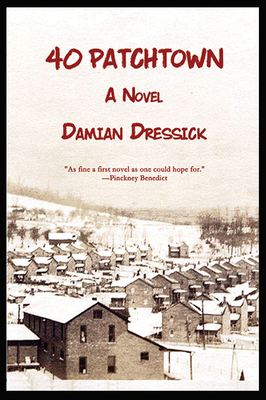 40 Patchtown (Appalachian Writing)
Paperback

* Individual store prices may vary.
Description
Pennsylvania coal miners' strike of 1922 was both prolonged and brutal, especially in the coal patch towns surrounding Windber. Inspired by the violence and heroism of the strike, Damian Dressick spent months researching the rhythms of early coal town life. Immersing himself in coal heritage materials and interviewing retired miners and their wives, he brings us the story of Chet Pistakowski, a teen miner forced to provide for his family during one of the most brutal labor struggles in American history.
Bottom Dog Press, 9781947504196, 190pp.
Publication Date: January 22, 2020