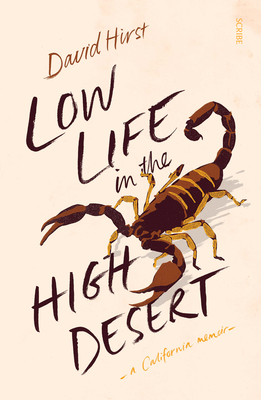 Low Life in the High Desert
A California Memoir
Paperback

* Individual store prices may vary.
Description
An Australian journalist, his girlfriend, and dog, move across the world to make the California High Desert their new home
"Hello, Mr. Lavender. I hear you have a house for sale. Boulder House?"
"I might have. That depends."
"On what?"
"On who's asking."
Mr Lavender explained that he was considering selling. California was really
starting to piss him off. "I'm a redneck gun-nut. I haven't killed anyone in years,
but if I want to kill someone that's my goddamn right, and I don't give a red rat's
ass what anyone says."
This was David Hirst's first encounter with the locals of Pioneertown, deep in the California High Desert, the place that would improbably become home to him, his girlfriend, and their dog after relocating across the world. Moving into Boulder House--a huge, rambling edifice constructed from giant boulders to withstand a Russian invasion--they were hurled into a world that few ever get to experience up close. Their life in one of the last outposts of America's Wild West is recounted here with great humor and humanity.
Scribe Us, 9781947534315, 320pp.
Publication Date: January 1, 2019