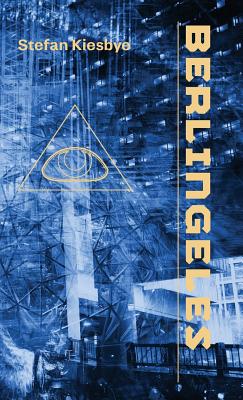 Berlingeles (Paperback)
Revelore Press, 9781947544086, 280pp.
Publication Date: June 6, 2018
* Individual store prices may vary.
Description
Berlingeles reads like an episode of Black Mirror, as conceived by Kafka. Echoes of the past collide with a nightmarish future, set forth in elegant, compulsive prose.
-- Meg Howrey, author of The Wanderers
In a dystopian future, Los Angeles has been walled-in, Berlin-style, and Gaz, a rising member of the city's most notorious street gang finds himself pitted against our 96-year-old protagonist, K. Seeking a way out of this hellish maze of sweeping slums, waves of violence, and little hope, Gaz might just have found his path to salvation, while the underworld hangs on the prophecies of blind prophet Gerut, and the rest of the lost city still smolders in the ashes of a civil war.
Berlingeles brings the future into sharp Gibsonian focus, constructs Dickian landscapes, and brings forth a haunting vision of what lies just beyond our world gone awry. Stefan Kiesbye has been hailed as the inventor of the modern German gothic novel, and with his new novel, he gives us cyberpunk as only he can.