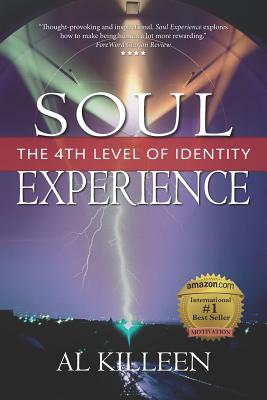 Soul Experience
The 4th Level of Identity
Paperback

* Individual store prices may vary.
Description
Being human is challenging; it's hard work. The payoff is a life well-lived. But what, exactly, does that mean to you? Almost all humans, at some point in their existence, have questions-big questions-about life, career, relationships, God, morality, and where they fit in the grand scheme. Are humans merely lucky (or unlucky) animals who were cursed with advanced rational abilities inviting questions that have no easy answers? Author and conscious-living Personal and Professional Mastery Trainer Al Killeen guides his audiences along a path to life's deepest meaning. In this book, he shares thoughts and methods to help readers find their own way to what Killeen calls the "Fourth Level of Identity." His clarity, vision, and attention to detail make it easy to see where you've been and where you are in the present, which empowers you to set the pace for where you can go in life and beyond. Killeen makes this promise to readers: If you read this book carefully, if you practice what is in this book conscientiously, you will find the answers to life's questions that have evaded you so far.
Integrative Mastery Programs, 9781947547018, 258pp.
Publication Date: February 2, 2018