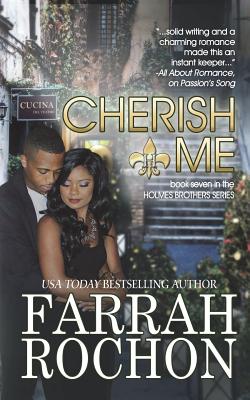 Cherish Me
Paperback

* Individual store prices may vary.
Description
Harrison Holmes has it all: the perfect job, the perfect family, the perfect life. Until it all comes crashing down around him. Of all the problems suddenly complicating his life, the troubling state of his relationship with his wife Willow scares Harrison the most. In an effort to rekindle the dying flames of his once-perfect marriage, he makes plans to whisk Willow off to Italy for their wedding anniversary. But will it be enough, or will Harrison have to face his greatest fear of all, losing the woman he cherishes? Willow Holmes has the kind of life she's always dreamed of: a handsome, successful husband, a palatial home in the suburbs, and two remarkable children. So why is she so unhappy? Maybe because she had other dreams that went unfulfilled. Now she's rethinking the career and life she sacrificed to devote herself to marriage and motherhood. When her husband gifts her with a delayed honeymoon in Rome, Willow sees it as a first step in setting their relationship back on track. But how can she make Harrison see that one trip won't fix all that ails their marriage? And what will become of them when the secret she's been keeping comes to light?
Wandering Road Press, 9781947628038, 256pp.
Publication Date: June 18, 2018