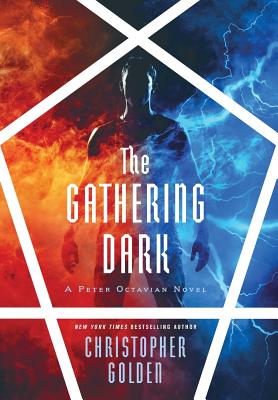 The Gathering Dark (Peter Octavian Novel #4) (Hardcover)
JournalStone, 9781947654280, 346pp.
Publication Date: May 11, 2018
Other Editions of This Title:
Paperback (5/11/2018)
* Individual store prices may vary.
Description
The Gospel of Shadows enabled the Catholic Church to control all manner of supernatural beings for centuries. When the book was destroyed -- and the ruling body of the Church with it -- it enabled the Shadows, the vampires of legend, to learn the hidden truth of their triple nature: part human, part demonic, part divine. But it also weakened the barriers that exist between the worlds, and now beings of pure evil are breaking through -- creatures from other dimensions for which Hell is just a name. Peter Octavian, once a powerful Shadow, now restored to humanity, is the only man with sufficient knowledge to stop them. Aided by an earthwitch, a vampire and a priest, and calling on the magical forces of mother nature herself, Octavian stands between the Earth and apocalypse, as entire cities are plunged into the abyss.