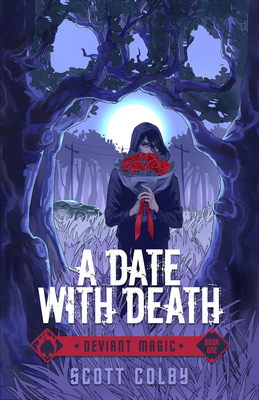 A Date with Death (Deviant Magic)
Paperback

* Individual store prices may vary.
Description
When twenty-something Kevin Felton loses his job and moves back in with his mother, he assumes life can't possibly get any worse. He used to be somebody at a big time company—now he's just another nobody with no direction and nothing to do but get drunk and fantasize over the strange blue woman that lives in his dreams. Little does he know, there's more to his world than he ever imagined, and he's about to be thrown headfirst into a particularly deadly kind of fantasy. Things start to look up when Kevin stumbles into a wild romance with the woman he thought was just a dream, a water nymph with a magical and mysterious past. There's just one problem: his new lover left a fiancé at the altar, and that man just happens to be Death himself. In a desperate attempt to save his own life, Kevin—alongside Driff, an elven secret agent with questionable loyalties, and Ren, a longtime friend who knows more than he's letting on—befriends the reaper and must find a way to hook Death up with someone new before his own role in events comes to light.
Outland Entertainment, 9781947659889, 300pp.
Publication Date: February 9, 2021
About the Author
Frustrated with the generic, paint-by-numbers state of modern fantasy writing, Scott Colby is working hard to give the genre the kick in the pants it so desperately needs. Shouldn't stories about people and creatures with the power to magically change the world around them be creative, funny, and kind of weird? Scott thinks so.