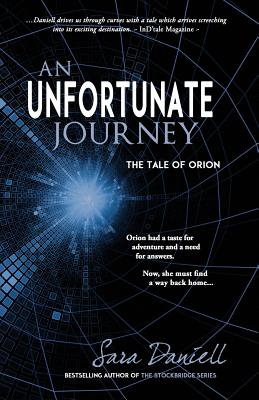 An Unfortunate Journey (Paperback)
The Tale of Orion
BHC Press/H2O, 9781947727182, 264pp.
Publication Date: December 16, 2017
Other Editions of This Title:
Hardcover (12/16/2017)
Paperback (4/29/2017)
Paperback (4/22/2015)
* Individual store prices may vary.
Description
She's a non-conformist with an insatiable appetite for adventure. And trouble. It is no surprise when she finds herself eavesdropping on a Constable meeting. One word that makes no sense--Earth--sends Orion on a quest for answers. What is this "Earth?" And why has it never been mentioned before? Her search is soon over, but not without a heavy price to pay.
Forced to leave behind the only home she has ever known, Orion fights for the chance to return. Every corner holds a new danger, and every shadow hides a secret. No one can be trusted. Constantly fighting for survival and the truth, she wonders if she is condemned to repeat this hell she now knows. Forever.