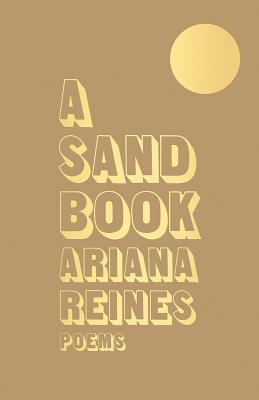 A Sand Book (Hardcover)
Tin House Books, 9781947793323, 323pp.
Publication Date: June 18, 2019
* Individual store prices may vary.
Description
Deadpan, epic, and searingly charismatic, A Sand Book is at once relatable and out-of-this-world. In poems tracking climate change, bystanderism, state murder, sexual trauma, shopping, ghosting, love, and the transcendent shock of prophecy, A Sand Book chronicles new dimensions of consciousness for our strange and desperate times. What does the destruction of our soil have to do with the weather in the human soul? From sand in the gizzards of birds to the iridescence on the surface of spilt oil, from sand storms on Mars to our internet-addicted present, from the desertifying mountains of Haiti to Sandy Hook to Hurricane Sandy to Sandra Bland, A Sand Book is both a travelogue and a book of mourning. In her long-anticipated follow-up to Mercury, Ariana Reines has written her most ambitious, visceral, and satisfying work to date.