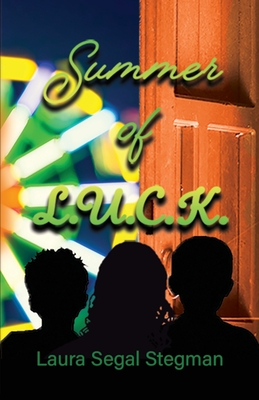 Summer of L.U.C.K.
Paperback

* Individual store prices may vary.
Other Editions of This Title:
Hardcover (9/15/2020)
Description
Stuttering Darby is never perfect enough for her mother. Justin's been silent since his dad died. Naz is struggling to learn English. But after they meet at summer camp, mysterious calliope music from an abandoned warehouse grants them power to communicate without words. When they sneak inside, the dark, empty space bursts into a magical carnival. They're greeted by the ghost of Leroy Usher, who asks for their help convincing his family to restore the carnival to its former glory. In return, he promises to teach the kids how to find their voices. As Darby, Justin, and Naz are swept off on a series of midnight adventures via Mr. Usher's carnival rides, they discover they're capable of more than they ever imagined. With each challenge, their confidence in communicating - and in themselves - grows. Meanwhile, they scheme to persuade the Usher family to revive the carnival. But when Darby's bunkmates trick her into starring in the camp talent show, her budding confidence falters. Can she risk being less than perfect by performing in the show and speaking up to Mr. Usher's resistant son? If not, she'll put the carnival in danger and sabotage her most important quest: to believe in herself, stutter and all.
Intense Publications, 9781947796560, 268pp.
Publication Date: September 15, 2020