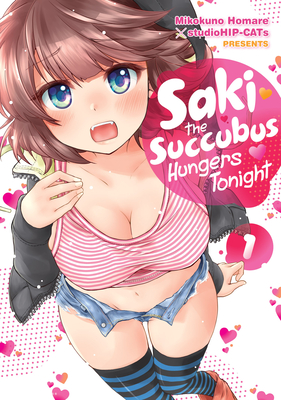 Saki the Succubus Hungers Tonight, Vol. 1 (Paperback)
Ghost Ship, 9781947804678, 135pp.
Publication Date: January 28, 2020
Other Editions of This Title:
Paperback (4/21/2020)
Paperback (8/4/2020)
* Individual store prices may vary.
Description
A new supernatural romance manga about a succubus-in-training Saki-chan is a beautiful young woman and just a little naive. She may seem harmless as she wanders the streets, but beware-she's a brand-new succubus who thrives on the lust of men She's just...not very good at it yet. When she finds herself with an opportunity to move in with a 30-something man who's never slept with a woman before, she takes it, just like she'll take him Er, eventually. This sweet and sexy comedy about a novice sex demon and her virgin partner will leave you satisfied but always hungry for more.