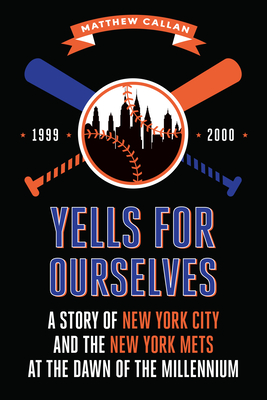 Yells for Ourselves
A Story of New York City and the New York Mets at the Dawn of the Millennium
Paperback

* Individual store prices may vary.
Description
During the 1990s, as New York was transformed from a crumbling city into a vibrant metropolis, the New York Mets were anything but vibrant. Beginning in 1999, the team waged a battle to recapture the hearts of New York baseball fans from their crosstown rivals, and they came closer to succeeding than anyone dared dream. At the same time, mayor Rudy Giuliani--architect of this new New York and those rivals' biggest cheerleader--was engaged in his own battles to win a Senate seat and to save his sagging legacy as savior of the city. Yells For Ourselves chronicles the 1999 and 2000 seasons of the New York Mets, and explores how local and national politics were interwoven with the obsessions of a baseball-mad city. It paints a picture of this forgotten time in the history of baseball and New York, when new ballparks, rapid expansion, and "enhanced training methods" caused a home run explosion; when rising free agent salaries separated teams into the Haves and Have Nots; and when a politico's answer to the question Mets or Yankees? could make global headlines. Above all, Yells For Ourselves captures what happened when an underdog struggled to find an identity in a city with no room left for lovable losers.
Quill, 9781947848801, 374pp.
Publication Date: March 12, 2019