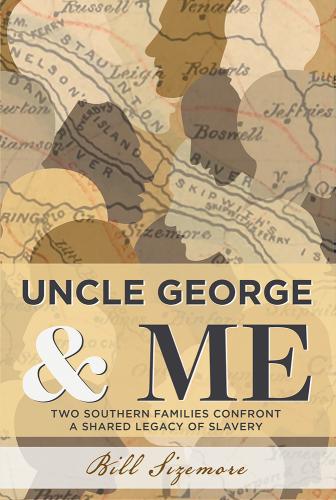 Uncle George and Me
Two Southern Families Confront a Shared Legacy of Slavery
Paperback

* Individual store prices may vary.
Description
In Uncle George and Me, author Bill Sizemore tells the story of his slave-owning Virginia ancestors, their slaves, and those slaves' descendants--a story that lay buried by a century of denial and historical amnesia. Its threads run through the Civil War, Reconstruction, Jim Crow, the Great Migration, the struggle for civil rights, and the crippling legacy of slavery that still plagues the nation today. In microcosm, it is the story of Virginia and the South. In telling it, Sizemore hopes to advance an essential, if painful, national conversation about race.
Praise For Uncle George and Me: Two Southern Families Confront a Shared Legacy of Slavery…
"In 'Uncle George and Me,' Bill Sizemore has focused his well-honed investigative skills on his own family—and those of the slaves they once owned. The result is a compelling, honest, and sometimes heartbreaking narrative that illuminates the fraught and fragile ties that yoke those on both sides of America's founding racial divide."
~ Margaret Edds, author of "We Face the Dawn: Oliver Hill," "Spottswood Robinson," and "the Legal Team That Dismantled Jim Crow"

"Bill Sizemore brings a keen mind, an eloquent pen and a gentle but courageous heart to this painful, clear-eyed tale of his family's—and our nation's—shameful past."
~ Karen Branan, author of "The Family Tree: A Lynching in Georgia"
Brandylane Publishers, Inc., 9781947860100, 158pp.
Publication Date: September 5, 2018
About the Author
Bill Sizemore grew up in segregated small-town Virginia and spent forty-three years as a journalist, with most of that time spent at the "Virginian-Pilot," the state's largest newspaper, where he was a Pulitzer Prize finalist in 2007. He wrote about topics as varied as state government and politics, televangelist Pat Robertson, the private military company Blackwater, and Virginia's prison-building boom. He has also written for "The Associated Press," "Ms. magazine," and "Virginia Quarterly Review." Since his retirement in 2014, he has focused on his two highest priorities: playing with his grandchildren and writing books. He lives in Williamsburg, Virginia.