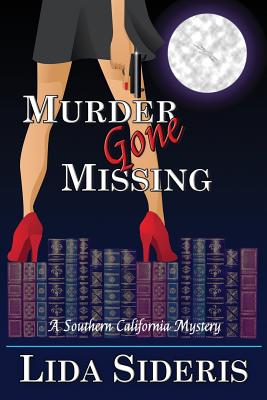 Murder Gone Missing (Paperback)
Dames of Detection, Inc. DBA Level Best Books, 9781947915046, 262pp.
Publication Date: April 5, 2018
* Individual store prices may vary.
Description
Newly minted lawyer Corrie Locke has taken a vow of abstinence. From PI work, that is. Until her best friend Michael finds his bully of a boss stabbed in the back after confronting him earlier that day. Michael panics, accidentally tampering with the crime scene...which could lead the cops to Michael instead of the real culprit. He turns to Corrie to track down the killer. She doesn't need much coaxing. Her late great PI dad taught her the ropes...and left her his cache of illegal weaponry. They return to the scene of the crime, but the body's missing. Racing against time, Corrie dredges a prestigious Los Angeles college in pursuit of clues. All she finds are false leads. Armed with attitude and romantic feelings toward Michael, Corrie dives into a school of suspects to find the slippery fugitive. Will she clear Michael's name before he's arrested for murder?
About the Author
Like her heroine, Corrie Locke, Lida Sideris worked as an entertainment attorney for a film studio. Unlike her heroine, she did not get blackmailed into investigating the suspicious death of a co-worker. Lida resides in the northern tip of Southern California with her family, their rescue shepherds, and a flock of uppity chickens. She was one of two national recipients of the Helen McCloy/Mystery Writers of America scholarship for mystery writing.