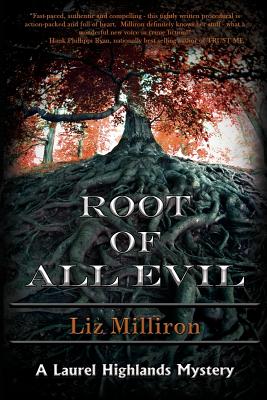 Root of All Evil
Paperback

* Individual store prices may vary.
Description
Rumors of a meth operation in rustic Fayette County catch the attention of Pennsylvania State Trooper Jim Duncan. When he learns that Aaron Trafford, a man who recently dodged a drug conviction, has returned to the county, the conclusion seems obvious. Trafford has set up a new operation.Meanwhile, assistant public defender Sally Castle's colleague, Colin Rafferty, has become uncharacteristically nervous and secretive. Her suspicion that he's hiding something serious is confirmed when she learns of a threatening visitor and discovers a note on his desk stating, "You'd better fix this."Colin's subsequent murder is the first frayed thread in a complex web of deceit. Jim fears Sally's stubborn determination to get justice for her friend will put her in a killer's crosshairs, but Sally won't rest until she finds answers--even if it costs her everything.
Dames of Detection, Inc. DBA Level Best Books, 9781947915053, 320pp.
Publication Date: July 22, 2018
About the Author
Liz Milliron has been making up stories, and creating her own endings for other people's stories, for as long as she can remember. She is the author of The Laurel Highlands Mysteries. Her short fiction has been published in multiple anthologies, including Mystery Most Historical and the Anthony-award-winning Blood on the Bayou. Visit her at http: //lizmilliron.com