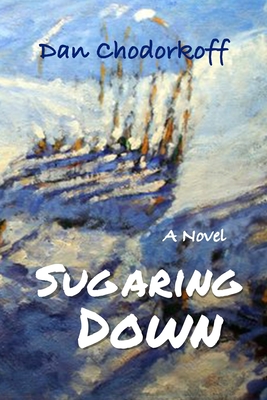 Sugaring Down
Paperback

* Individual store prices may vary.
Description
The year in 1968 and idealistic anti-war activists David and Jill have moved to an abandoned hill farm in Vermont's Northeast Kingdom to start a commune-hoping to refocus their efforts to build a new society. Joined by a rotating cast of committed activists and fairweather freeloaders alike, David and Jill are confronted by the harsh environment of northern Vermont, where they discover the complexity of country life, make connections with their new neighbors (good and bad), and struggle to find their place until the fissures blowing apart the larger anti-war movement reach their collective at Zion Farm. Sugaring Down burrows below the surface of sixties counterculture and the New Left to explore the contradictions and passions that lead to the implosion of the protagonists' dreams, and their turns down two very different paths.
"When I read Dan Chodorkoff's historically vivid Vermont novel, I thought of Faulkner's famous statement: 'The past is never dead. It's not even past.' Sugaring Down takes place in the turbulent 60's, when the Vietnam war was malignantly in our communal hearts and minds. But Chodorkoff's story is also about the friendships and fateful decisions we made in our flurried passions, at the same time hauntingly sensed that we may never again feel quite so alive."
-Howard Norman, author of The Ghost Clause
Fomite, 9781947917811, 420pp.
Publication Date: February 8, 2022