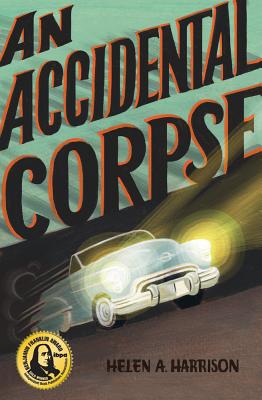 An Accidental Corpse (Paperback)
Dunemere Books, 9781947936058, 304pp.
Publication Date: August 23, 2018
* Individual store prices may vary.
Description
"Edifying and juicy." —Newsday
 
"[A] refreshingly original reinvention of artistic history." —Kirkus
 
Accidents happen. But was this murder?
 
On the night of August 11, 1956, in the East Hampton hamlet of Springs, Jackson Pollock crashed his car into a tree, killing himself. Pollock, the world-renowned abstract painter and notorious alcoholic, also killed his 24-year old passenger Edith Metzger in the crash…or did he?
 
Metzger's autopsy reveals that she was already dead before the crash. Murdered? Perhaps.
 
This shocking disclosure draws vacationing Detective Juanita Diaz and her husband, Captain Brian Fitzgerald of the NYPD, into a homicide investigation that implicates famous members of East Hampton's art community, including Pollock himself.
About the Author
Helen A. Harrison is the director of the Pollock-Krasner House and Study Center and an authority on 20th century American art. She is the author of Hamptons Bohemia and Such Desperate Joy: Imagining Jackson Pollack. She lives in Sag Harbor, New York.
Praise For An Accidental Corpse…
"An Accidental Corpse is an intriguing whodunit set in the art world of the Hamptons circa 1950s." —Annette Hinkle, www.27east.com
"An entertaining whodunit...Harrison uses a good reporter's eye to create a colorful portrait of the 1950s art scene in the Hamptons." —Milt Esterow, Editor & Publisher of ARTNews
"The real world of art intrigue meets the world of murder in a combination that's anything but accidental." —Ilana Lucas, 
www.brit.co
"...only [Helen Harrison] could so effectively braid together the history of Jackson Pollock's life and love affairs with the haunting intoxication of a Hamptons-area murder mystery." —Stephanie Osmanski, 
www.danspapers.com
"The author conjures a dark whodunit out of a delightfully simple revision of history...[she] also paints an intriguing picture of the art world in the '50s, filled with brilliantly creative but equally dysfunctional (and morally questionable) lovers of beauty." —Kirkus