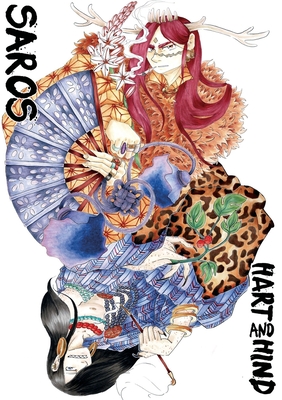 Saros
Hart and Hind
Paperback

* Individual store prices may vary.
Other Editions of This Title:
Paperback (11/8/2019)
Paperback, Japanese (4/2/2019)
Paperback, Japanese (4/2/2019)
Paperback (10/3/2017)
Description
Saros: Hart and hind is the second in a series of graphic novels that explores ancient mythology,
human sacrifice and the struggle for existence from the perspective of the ancient gods and spirits.
After narrowly escaping Ocote's death gate, exiled Netari king Jerico crosses into the netherworld with his companion Kazumii and the spirit of the human key.

Recovered by local, young spirit guardians, Jerico and Kazumii seek help from their leader to protect Jun's spirit and keep it from falling back into the Netari's hands. Weakened by the jump from the mundane world Jerico's struggle to control his Netari blood lust threatens to jeopardize everything he and Kazumii have fought for. As their plans fall apart can they still protect Jun? The fate of the young human key is soon intertwined in their own.
Saros is a tale of gods, spirits and humans, expertly woven in beautiful hand dawn action, a graphic novel series that reaches deep into the imagination to inspire the reader.
A struggle between the ancient and the new, the degenerate and the evolution of the human soul reaching deep and wide into the Underworld, the spirit realm and the human world.

Zakuro Media, 9781947963030, 236pp.
Publication Date: December 4, 2018