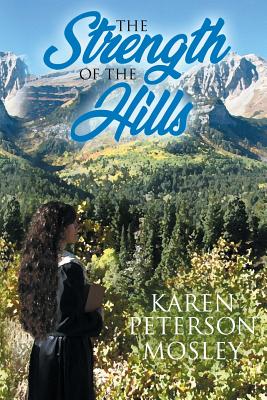 The Strength of the Hills (Paperback)
WiDo Publishing, 9781947966116, 408pp.
Publication Date: December 18, 2018
* Individual store prices may vary.
Description
One night young Madelaine Cardon dreams about three strangers bringing a message from God to her Alpine home in Italy. Although she never forgets the dream, ten years pass before the men, missionaries from The Church of Jesus Christ of Latter-day Saints, arrive to share their message with the Cardon family.
Having been prepared years earlier, Madelaine willingly accepts their teachings. Then, with her family, she embarks on a harrowing journey to the western frontier of America.
This true story of early Mormon pioneers tells of violent Atlantic storms, cholera epidemics, threatened abductions, near drownings, and stampedes, as Madelaine's family clings together, trusting God to bring them to their new home. At last settled in the Great Salt Lake Valley, they spread out to homestead from Idaho to Mexico, Utah to Wyoming.
Along the way, Madelaine meets the ambitious and handsome Charles Guild, a weaver from Scotland. Together they face their future in the unsettled wilderness. Despite trials and hardship beyond any Madelaine could have imagined, she never forgets the dreams and determination forged as a young girl in the mountains of Italy.