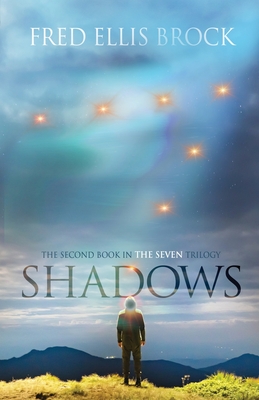 Shadows (Seven #2)
Paperback

* Individual store prices may vary.
Description
Best-selling author Bill Sanders reluctantly returns to his hometown of Jefferson, Indiana, almost a year after an old friend, Paul Watson, was murdered while the two were searching for Paul's missing ten-year-old daughter. Paul had sworn to Bill that the girl was abducted by a UFO. Only after Paul's death did Bill come to know that his friend was telling the truth. Bill also learns of the existence of an ultra-secret government group called The Seven and its shocking role in the UFO phenomenon.
During his return to Jefferson, Bill makes an astonishing discovery about his and Paul's pasts with UFOs and aliens. This, along with a letter from a dead man about the death of Bill's wife, sets him on a collision course with The Seven.
Shadows is a fast-paced tale of conspiracy, murder, and betrayal. It is also a love story. Bill and Morgen Remley, the woman he loves and who he at first thought had betrayed him, are separated by The Seven. Only its demise can allow them to realize their passion for one another.
Wyatt-MacKenzie Publishing, 9781948018920, 194pp.
Publication Date: January 12, 2021