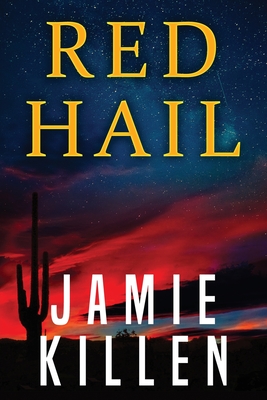 Red Hail
Paperback

* Individual store prices may vary.
Description
Professor Colin Ayres has spent years researching the strange story of Galina, Arizona, a sleepy border town ripped apart by violence and paranoia after the outbreak of a mysterious illness in 1960. Colin is certain the Galina Incident was simply a case of mass hysteria. But when his partner, Alonzo, starts exhibiting strange symptoms, Colin is shocked to realize they are the same as those that emerged in Galina decades ago.
As Alonzo's condition worsens, Colin scrambles to piece together what really happened during that terrible summer in the past. He uncovers a story of murder, corruption, and fanaticism. The deeper he digs, the more he becomes convinced that what happened in Galina wasn't mass hysteria after all.
When others start to develop the same eerie symptoms, Colin must confront the possibility that someone--or something--is driving the plague. Guided by rumors of a person who found a way to stop the plague in the sixties, Colin races to find answers before the disease destroys Alonzo and everyone else it touches.
Red Adept Publishing, 9781948051460, 358pp.
Publication Date: January 21, 2020