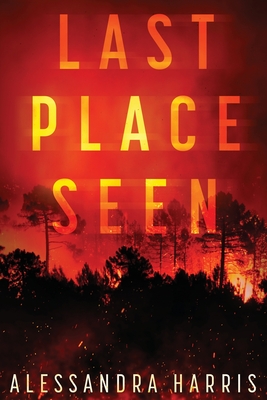 Last Place Seen
Paperback

* Individual store prices may vary.
Description
In the aftermath of her husband's life-altering mistake, Tiana Williams grapples with lingering resentment while working full-time and raising their toddler. But when Jay becomes a person of interest in the kidnapping of ten-year-old Zoe Miller, Tiana is torn between trusting her husband and believing the growing pile of evidence. After she gets dragged further into the mystery and discovers her connection to the missing girl, the shaky ground beneath her crumbles.
With the odds stacked against him, Jay does everything in his power to prove his innocence. Racing against the clock, he must uncover the truth about Zoe's kidnapping before he loses everything he loves-including his freedom.
During a sweltering heat wave and a raging California wildfire, Tiana and Jay will stop at nothing to find Zoe, even if it means tearing apart their marriage and risking their own lives in the process.
Red Adept Publishing, 9781948051958, 290pp.
Publication Date: September 6, 2022