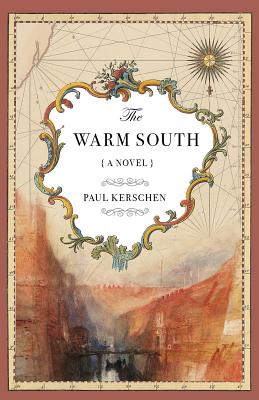 The Warm South
A Novel
Hardcover

* Individual store prices may vary.
Description
Fiction. Winner of the Northern California Book Award in Fiction. The daringly imagined, masterfully realized story of poet John Keats's second life abroad. What if Keats had not died in Rome at only twenty-five, just as he was coming to realize his poetic gifts? In this audacious alternate telling, the young poet is pulled back from the brink of death only to find his troubles far from over. He is short on money, far from home, his literary reputation anything but assured--but his life and imagination have been spared, and a new country awaits. In an Italy at uneasy peace, full of foreign armies and spies, Keats is drawn into Percy and Mary Shelley's expatriate circle, resumes his old profession of surgery and falls in with student revolutionaries who are plotting a more radical cure for their nation. His fianc e in London expects his return, and everyone is expecting his next poem, but he has not returned from his deathbed quite the same person--or poet--that he was. Written with deep knowledge, compassion and brio, Paul Kerschen's debut novel is a spellbinding historical yarn and a heady engagement with the literature of the past, a thing of beauty in itself and a meditation on the writer's duty in troubled times. Kerschen's depiction of the on-the-ground historical conditions...is a major achievement. But the book also offers an appealingly intimate view into Keats's more mundane realities. The convalescent poet is forced to reckon with his debts, both financial and emotional: his life in Italy is dependent on his friends' charity, and he is pressured to honor his engagement to Fanny Brawne, back in London. The author's research is impeccable...Even so, his choices often come as a pleasant surprise.--Arden Hegele, Public Books Kerschen's gem-like, crystalline prose is the book's best feature...The plot that gets underway in THE WARM SOUTH is full of both stuff and matter. It's reminiscent of Shakespeare, replete with political intrigue, missed connections, gender-swapping disguises and a nested play, as well as deep themes and foundational questions about the imperfect, porous skins that are never quite able to encase and separate art from politics, life, love and duty.--Tyler Malone, LA Times.
Roundabout Press, 9781948072038, 347pp.
Publication Date: May 1, 2019
or
Not Currently Available for Direct Purchase