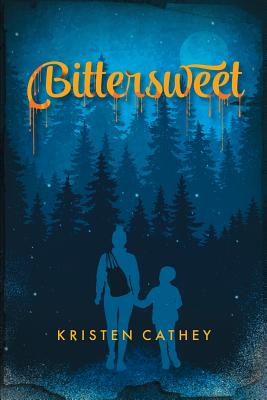 Bittersweet
Paperback

* Individual store prices may vary.
Description
Bittersweet chronicles the adventures of Casey, a young stay-at- home mom, and her six-year- old son, Lincoln, who escape into the woods when their idyllic world falls apart following an attack by an unknown enemy. With little hope of survival, they must brave the elements and face many unfortunate challenges that shake their spirit and morale. Although they were forced to leave behind Devon, their husband and father, not knowing if he is even alive, at least they have the company and support of a close friend as well as their two dogs. Casey is burdened by the responsibility of protecting her son while dealing with one problem after another in an attempt to get away from the chaos and make it to the safety of their cabin in the hills, all the while worrying about her husband's fate. Only after ensuring their safety can she attempt to reunite with Devon. Casey goes through an emotional, dramatic turmoil while trying to keep her child alive. Her insecurity makes her question her decisions, and her doubt weighs heavily on her heart. Will her faith be enough to sustain her?
Indigo River, 9781948080231, 154pp.
Publication Date: June 1, 2018
About the Author
Kristen Cathey was raised in Rapid City, South Dakota, where she still lives with her husband, son, and two dogs. Growing up near the Black Hills, she spent her time hiking and camping and read herself to sleep with fictional books, lost in her own imagination. Inspired by her family and the belief that ordinary people can achieve extraordinary things, she wrote her novella, Bittersweet. To keep up on Kristen's current events, "like" her at https: //www.facebook.com/imagination4lif/