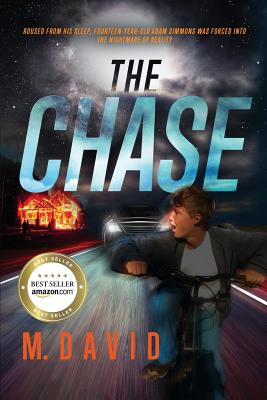 The Chase
Paperback

* Individual store prices may vary.
Description
Roused from his sleep, fourteen-year-old Adam Simmons is forced into a nightmare of reality. Without explanation, his father hastily packs a bag with the bare essentials and demands that Adam leave immediately through his bedroom window. Glancing back to see his father waving goodbye, Adam watches as his house suddenly explodes, apparently killing his parents. Instantaneously, Adam's world ceases to exist. With his hockey bag and a face full of tears, he must continue his journey into this nightmare. Armed only with his ingenuity, Adam searches for answers. Discovering that he is being stalked by some very dangerous people, Adam becomes desperate and seeks the assistance of his closest friends, which proves to be disastrous: one by one, they are kidnapped. Feeling responsible, Adam persists through the arduous tasks of finding his friends and solving the puzzle that has become his life. With the aid of some odd newfound acquaintances and using skills he never knew he possessed, Adam learns that even nightmares can have a happy ending-and, yes, there is a Santa Claus.
Indigo River, 9781948080354, 168pp.
Publication Date: July 7, 2018
About the Author
M. David lives with his smart, beautiful wife, Sharon, in a suburb of Philadelphia. His education in electronics, advertising, marketing, and journalism has allowed his entrepreneurial nature to flourish. He is a firm believer that the fear of failure should never interfere with pursuing a dream. As an eleven- year board member of HVAA, his marketing and fundraising efforts supported the activities of thousands of neighborhood children. In addition, he is currently a member of the Eileen Stein Jacoby Foundation, which has raised over $2 million for breast cancer research. He has a passion for music and writing. What he is most proud of are his son, Justin, and daughter, Brooke, who have learned to follow their dreams.