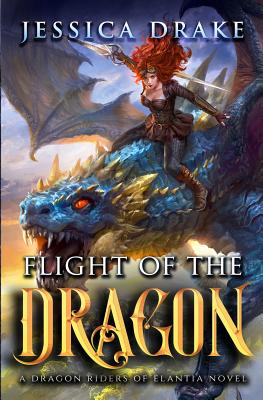 Flight of the Dragon (Paperback)
Dynamo Press, 9781948108287, 250pp.
Publication Date: June 28, 2018
* Individual store prices may vary.
Description
Zara and Lessie return in book 2 of this dragon rider adventure series, for fans of Eragon and Dragon Riders of Pern

When Zara and Lessie first laid eyes on each other, neither dragon nor rider had any idea of the trials they would have to face together. Now, after several kidnapping and murder attempts, the pair have been transported to a secret location, where they must finish their training under the enigmatic and frustrating Lord Tavarian.

But with war brewing on the horizon, and Salcombe on the hunt for Zara, no place is truly safe. Soon, the two find themselves being attacked on all fronts, forced to lay down their lives for a cause they don't believe in and turn their backs on what they know to be right.

Fortunately for Zara, she and Lessie never been one to follow the rules. For that rebel streak may prove to be the crucial difference between triumphant victory, or certain death...