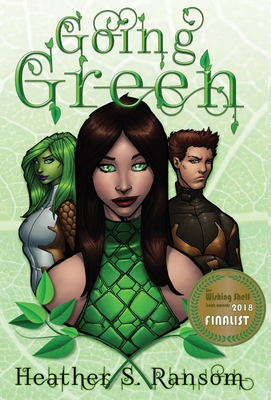 Going Green
Hardcover

* Individual store prices may vary.
Other Editions of This Title:
Paperback (3/21/2017)
Description
Calyssa Brentwood, an entitled high school senior who has just finished her chloroplast cellular enhancement in order to "go Green," is now the newest citizen of the Green Commonwealth of SciCity, on her way to finding her place in the upper ranks of her community . . . until she meets Gabe Stayton, an unlikely lab partner, gifted in science and math, and the only person she knows who has chosen to not be enhanced. Through a series of unusual events, Lyssa, a true city girl, ends up at a farm for spring break during the middle of a rebel insurgency that jeopardizes the safety of Green citizens. For the first time in her life, she must face a battle that threatens the lives of those around her as she learns that nothing is as simple as it seems on the surface. Can she save what she loves most in her life? Or is the price too high?
Not a Pipe Publishing, 9781948120975, 296pp.
Publication Date: November 21, 2017