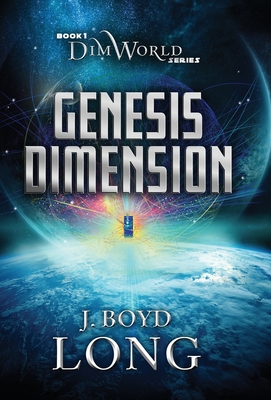 Genesis Dimension (Hardcover)
Mad Goat Press, 9781948169080, 330pp.
Publication Date: February 18, 2019
Other Editions of This Title:
Paperback (2/18/2019)
* Individual store prices may vary.
Description
Dark conspiracies. Secret portals. Will one tech nerd take on a multidimensional black market?
IT geek Quentin James may be an idealist, but an oil corporation signs his paychecks. When he stumbles upon a horrific crime carried out in the name of profit, he's the only person with a shot to bring the C-suite to justice. Hunting for evidence in the culprit's office, Quentin and his best friend get caught red-handed and escape--through a portal to another dimension.
Trapped in an alternate history and armed with nothing but his wits, Quentin can barely wrap his head around the full extent of the company's atrocities. Now in an interdimensional race against time, he must take down the money-hungry CEOs before they corrupt every corner of the universe.
Can Quentin fight back against a crooked and powerful enemy before his only reality is death?
Genesis Dimension is the first book in the fast-paced DimWorld science fiction thriller series. If you like accidental heroes, parallel world paradoxes, and thought-provoking settings, then you'll love J. Boyd Long's action-packed tale.
Buy
Genesis Dimension
to watch an ordinary man battle multiple realities of evil today
from Kirkus Reviews
"... The portal-based world-hopping should appeal to the general sci-fi crowd, and the book's themes--which take a critical view of the greed and power of international corporations--lend a deep relevance to Quentin's quest. A fast-paced portal adventure with some well-integrated social commentary." - Kirkus Reviews