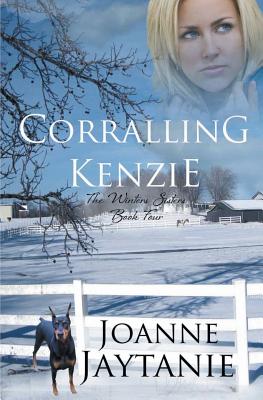 Corralling Kenzie
Paperback

* Individual store prices may vary.
Other Editions of This Title:
Paperback (4/10/2016)
Description
Will Kenzie ever find peace and security inside the corrals of her ranch again?

Kenzie Vaughn is lucky to have a big-city, big-paycheck position. But her great job serves as nothing more than the path to her dream: a horse boarding and training ranch outside the big city. Kenzie is a horsewoman who loves Dobermans and peaceful country living. Now she's found the perfect ranch, right next door to a lovely campus that houses the Winters Corporation. Her luck is holding, for the Corporation is run by the Winters' sisters, wonderful women who could easily grow to become great friends.

One night her peace was shattered by a gunshot that wounded her horse, Boone. Good thing for Kenzie, Victory Winters is a veterinarian. Still the gunshot was no accident, and Kenzie's past and the Winters' present are dangerously intertwined. Kenzie is sucked into a vortex of rogue scientists who only want her for her DNA. Fortunately, the Winters Corporation can help. Even better, a Special Ops team member, Logan Mendoza, is assigned to watch her ranch. He isn't interested in Kenzie's DNA; he wants her for much more. Logan takes Kenzie's personal security personally.

Will corralling Kenzie become Logan's full-time mission?
Joanne Jaytanie, 9781948170093, 258pp.
Publication Date: February 3, 2019