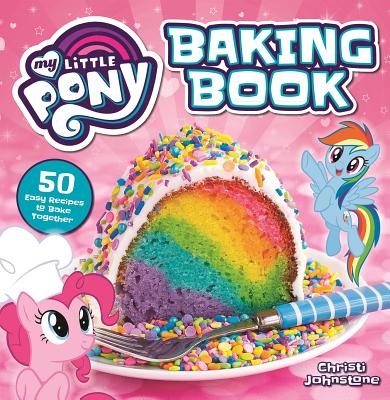 My Little Pony Baking Book (Hardcover)
Media Lab Books, 9781948174022, 144pp.
Publication Date: April 9, 2019
* Individual store prices may vary.
Description
This eye-popping book, packed with color and wonder, will transport young readers into the world of My Little Pony, specifically, the Sugar Cube Corner Bakery where fan-favorite pony Pinkie Pie works for Mr. and Mrs. Cake, the two pony bakers who create all of the tastiest treats in town.
Pinkie Pie will give readers a "tour" of the bakery, during which readers will learn all about baking. She'll also share why baking is great, how it makes people happy, feeds them, expresses love, and more. She'll then share 50 of her favorite, easy-to-make recipes, designed to require a minimum of help from parents and caregivers.
Each recipe appears in full, vibrant color, with commentary and advice provided by the most popular My Little Pony characters.
Recipe sections include:
· Cookies
· Brownies and bars
· Pies, crisps and cobblers
· Breads and muffins
· Cakes and cupcakes
· Breakfast favorites!
About the Author
Christi Johnstone is a baker, writer, cookbook author, food photographer, recipe developer, marketer, brand ambassador and lover of sprinkles. She is also the creator of Love from the Oven (lovefromtheoven.com), a wildly popular website where she shares recipes, ideas, and eye-popping photos of food. She is the mother to two girls and a lifelong resident of Phoenix, Arizona.