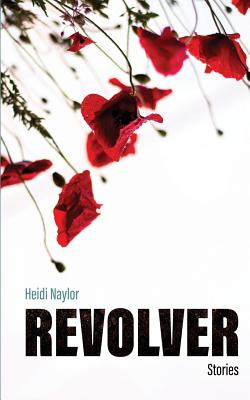 Revolver
Stories by Heidi Naylor
Paperback

* Individual store prices may vary.
Description
These ten vivid stories feature war veterans, jaded professionals, lost faith, and recovered treasure. "Language of Desire" captures the predicaments of a misfit high school girl, an ambitious teenage boy, and the boy's pragmatic mother. In "The Mandelbrot Set," a quietly disillusioned Mormon mathematician meets a world-weary entrepreneur at a conference, where the two encounter a wondrous and unexpected revelation. The young man in "The Hardness of Steel" returns home to the Pennsylvania mill town where his father opposed the labor union. And in the title story, a German ex-patriot experiences a shattering memory of his service in World War II. With generosity and care, Naylor uncovers the extraordinary mingling of sorrow and sweetness in ordinary life. Praise for Revolver
"Heidi Naylor's stories are masterpieces in miniature, full of tenderness, heartbreak, and discovery. In graceful and evocative prose, she carefully lays bare the ever-changing landscapes of the human heart. Her debut collection is a cause for celebration." Brady Udall, author of The Lonely Polygamist, The Miracle Life of Edgar Mint, and Letting Loose the Hounds "The stories in Revolver don't shy away from the complexities of life, contemplating war and love and faith and family with elegant prose, fierce intellect, and a wise and tender heart. Naylor's stories made me thankful for the way fine literature shows us the world anew and breathes life into our souls. I loved this book." Alan Heathcock, author of Volt and 40
By Common Consent Press, 9781948218009, 190pp.
Publication Date: March 25, 2018
About the Author
Heidi Naylor's features and fiction have appeared in the Washington Post, the Idaho Review, The Jewish Journal, Portland, the Cimarron Review, Dialogue: A Journal of Mormon Thought, and other magazines. She received a fellowship in literature from the Idaho Commission on the Arts, fiction prizes from Sunstone, New Letters, and The Chariton Review, and a Pushcart Prize nomination. She lives in Idaho with her husband and teaches at Boise State University.