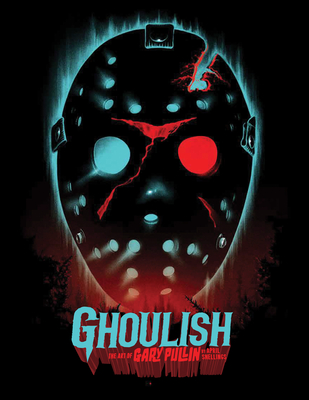 Ghoulish
The Art of Gary Pullin
Hardcover

* Individual store prices may vary.
1984 Publishing, 9781948221061, 228pp.
Publication Date: May 7, 2019
About the Author
GARY PULLIN, known to horror enthusiasts and art collectors as Ghoulish Gary, is an award-winning artist and leading designer in the world of alternative movie posters, vinyl record packaging, and pop culture art. After a thirteen-year stint as Rue Morgue magazine's original art director, he's now a full-time creature creator. His colorful signature style has graced numerous magazines, book covers, soundtracks, and movie posters. He's had his work featured in galleries across North America, created highly sought-after screenprints for the likes of Mondo and Skuzzles; album art for Waxwork Records, Mondo, Death Waltz, and Varese Sarabande; and created key art for various films, including The Babadook. Gary lives in a century-old home with his bride, Nicole, and their monster dog, Pandora.APRIL SNELLINGS is a writer and editor whose work has been recognized by the Society of Professional Journalists and the Rondo Hatton Classic Horror Awards. April has published more than 400 pieces in magazines and newspapers across North America, on topics including the cultural biography of the Ouija board, the morbid history of Victorian anatomical models, the rise and stunning fall of midcentury horror comics, and the life and work of Shirley Jackson. In 2015, April joined the lineup of creators for the acclaimed audio drama series Tales From Beyond the Pale, an Entertainment Weekly "Must List" pick that has topped iTunes charts and played live to sold-out audiences across North America. In 2016, she was named Writer of the Year in the Rondo Hatton Classic Horror Awards. April lives in Tennessee with her long-suffering wife, several recalcitrant dogs and cats, and a seven-foot animatronic werewolf named C. Thomas Howl.