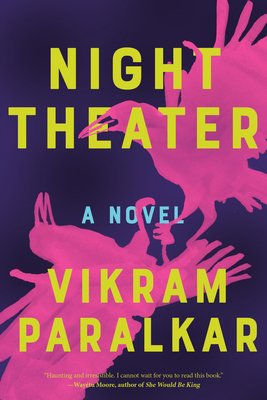 Night Theater
A Novel
Paperback

* Individual store prices may vary.
Other Editions of This Title:
Digital Audiobook (1/13/2020)
Compact Disc (1/14/2020)
Great Reads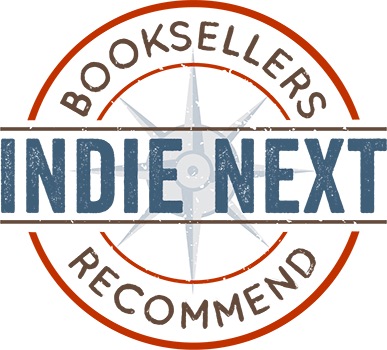 "What does it mean to be truly alive? When a village surgeon comes face to face with three impossible patients, he must decide if he is willing to risk everything to try and help them. What a story! A mix of speculative fiction and operating room drama, this book totally enraptured me."
— Jennifer Rohrbach, Newtonville Books, Newton Centre, MA
View the List
Description
A surgeon must bring a dead family back to life in this fabulist debut novel set in rural India, called "otherworldly" and "a haunting contemplation of life, death, the liminal space in between, and the dogged search for resurrection" (Kirkus Reviews, starred).

Fleeing scandal in the city, a surgeon accepts a job at a village clinic. He buys antibiotics out of pocket, squashes roaches, and chafes at the interventions of the corrupt officer who oversees his work.

But his outlook on life changes one night when a teacher, his pregnant wife, and their young son appear. Killed in a violent robbery, they tell the surgeon that they have been offered a second chance at living if the surgeon can mend their wounds before sunrise.

So begins a night of quiet work, "as if the crickets had been bribed," during which the surgeon realizes his future is tied more closely to that of the dead family than he could have imagined. By dawn, he and his assistant have gained knowledge no mortal should have.

In this inventive novel charged with philosophical gravity and sly humor, Vikram Paralkar takes on the practice of medicine in a time when the right to health care is frequently challenged. Engaging earthly injustice and imaginaries of the afterlife, he asks how we might navigate corrupt institutions to find a moral center. Encompassing social criticism and magically unreal drama, Night Theater is a first novel as satisfying for its existential inquiry as for its enthralling story of a skeptical physician who arrives at a greater understanding of life's miracles.
Praise For Night Theater: A Novel…
An American Booksellers Association Indie Next Selection

"A bizarre, surreal story about a doctor in a small Indian village who must operate on the corpses of three people before sunrise so that they can come back to life. Despite this synopsis, it's no Frankenstein tale and functions as a quiet, philosophical exercise." —Silvia Moreno-Garcia, The Washington Post

"Paralkar does know how to construct some beautiful lines, just like the opening one. Really, there are too many to quote. He sows lovely lines like someone might sow wildflowers; they're all over the place. At his best, Paralkar also evokes a vivid sense of place, and his knowledge of medical procedures—he's a physician—also shows during the detailed surgical scenes. It's in those moments that Night Theater really blooms . . . First lines may be fun, but even better are writers who manage to intrigue you."" —Siliva Moreno–Garcia, NPR

"Set in rural India, Paralkar's Night Theater is a medical drama that veers into the unearthly . . . This book braids philosophy, magical realism, and the complicated facts of health care in the modern age into a compact and compelling story." —BuzzFeed, 1 of 15 Small Press Books to Kick Off Your Reading Season

"A focused, tension–filled, hard–to–put–down story. The world is magical from the start, with its undead walking and talking, but it is also so grounded in the medical workings of these surgeries . . . One of my favorite reads of recent years." —Sarah Blake, The Rumpus

"A great mix of creepy ghost story, medical drama, gory body stuff, murder mystery, spiritualism, and parable–esque commentary on humanity and the failings of government . . . One–sitting read for a dark night."—Electric Literature

"Paralkar merges folklore and fable, meditative commentary and meticulous detail . . . Paralkar, a physician–scientist, melds medical realism and metaphysical debate, wry humor and somber observations to create a riveting and intriguing tale." —Booklist

"A wildly surreal novel . . . Written by an actual physician–scientist, Night Theater dredges up ethical/existential questions and a whole lot of wonder." ––Katie Yee, Literary Hub, One of the Most Anticipated Books of the Year

"Otherworldly . . . [Paralkar's] prose is sharp and melodious, and within these enchanting passages is a haunting contemplation of life, death, the liminal space in between, and the dogged search for resurrection . . . A beguiling and unforgettable fable."—Kirkus Reviews (starred review)

"Fablelike tale that melds the philosophical with the corporeal . . . Paralkar's novel underscores the arbitrary nature of death, the fact that one can neither prepare for it nor, perhaps, cheat one's way out of it . . . Grotesque, strange, and hopeful in turns, the novel will leave readers marveling at the mysteries of death—and the wonders of life." —Publishers Weekly

"Paralkar's story is deeply philosophical and digs into the reasons that surgeons, who work at the brink of death, fight so hard for their patients. What makes the story so compelling is that while surgeons carry the power of life and death in their hands, they are fundamentally human, just like their patients." ––Neha Patel, Book Riot

"Yes, Night Theater is an exquisite fable about what we need and what we want, and a beautiful meditation on what it means to be alive. But it reads like an urgent thriller, full of characters pumping with blood and guts, twisting and turning and twisting again. This novel actually kept me up all night and then some." —Aja Gabel, author of The Ensemble
Catapult, 9781948226547, 224pp.
Publication Date: January 14, 2020
About the Author
Vikram Paralkar was born and raised in Mumbai. Author of a previous book, The Afflictions, he is a physician–scientist at the University of Pennsylvania, where he treats patients with leukemia and researches the disease. He lives in Philadelphia.