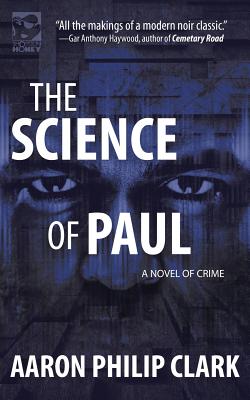 The Science of Paul
Paperback

* Individual store prices may vary.
Other Editions of This Title:
Paperback (1/20/2011)
Description
Ex-convict Paul Little has just walked out on the only woman who has ever loved him to return to a life of crime in Philadelphia. But when Paul gets involved with a petty thug who is later murdered, he finds himself pinned between the volatile gangster accused of the crime and the straight-laced detective who put Paul away years ago. Realizing the city may be the death of him, Paul looks to escape to North Carolina and live alone on a farm left to him by his recently deceased grandfather.

Can Paul survive long enough to make it to the succor of the farm? Will he inevitably return to a life behind bars? Or is it his fate to die a victim in Philadelphia?

The Science of Paul is a stunning tale of redemption and self-exploration, as one man navigates the precariousness of the streets and the inner workings of his mind.

Praise for THE SCIENCE OF PAUL:

"A finely-drawn character study of a man battling fate to escape the inevitable gravity of a life of crime. Reminiscent of the existential crime novels of Jean-Patrick Manchette. That we care so much about Paul is testament to Aaron Philip Clark's skill."--Eric Beetner, author of One Too Many Blows to the Head and Borrowed Trouble

"Aaron Philip Clark's The Science of Paul has all the makings of a modern noir classic. Noir in its purest form always reads like a punch to the gut and The Science of Paul delivers that kind of blow right from page one. 'No apologies, no regrets' should be this novel's motto."--Gar Anthony Haywood, author of Cemetery Road

"The eponymous protagonist of Aaron Clarke's scorching, gripping The Science of Paul is an ex-con, a booze hound, a haunted drifter. Deep in the heart of America's south, which seems only just north of hell, he emotionlessly buries his grandfather and, with a beautiful woman in tow, drives off at full speed, slap-bang into the classic noir paradigm. This is a car wreck well worth risking your neck to see."--Paul D. Brazill, author of Last Year's Man

"With the relentless moth-to-flame inevitability of classic noir, Aaron Philip Clark's angry ex-con finds trouble on Philadelphia's mean streets. Vivid characterization and a sharp eye for the fault lines in American society drive this impressive debut."--Roger Smith, author of Wake-Up Dead and Mixed Blood

"T.S. Eliot referred to it as tradition and individual talent, the manner in which new work at once honors, builds upon, and questions what has come before. Chester Himes, Richard Wright, James Baldwin--Aaron Philip Clark has been paying attention. "--James Sallis, author of Cypress Grove and Chester Himes: A Life
Shotgun Honey, 9781948235006, 238pp.
Publication Date: June 8, 2018