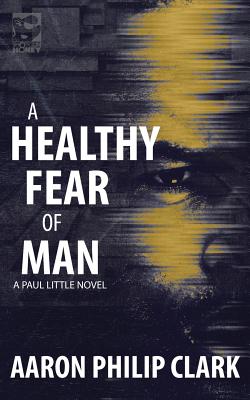 A Healthy Fear of Man
Paperback

* Individual store prices may vary.
Description
Christian, conservative, and facing fiscal bankruptcy, Pharris County is a casualty of the economic downturn and the demise of big tobacco. And it's where Paul Little begins a new life on his deceased grandfather's farm. But his self-imposed exile is short-lived when he meets "Bo", a former Sheriff and his grandfather's old friend, and Gilly Catlett, a precocious girl with a dark secret.
Paul's splendid isolation is repeatedly interrupted by Gilly, who begs to fish his pond and has a penchant for conversation. An unlikely friendship forms between them, but when Gilly is discovered strangled and her lifeless body floating in his pond, the Sheriff deems Paul suspect number one. Facing a potential frame, Paul soon learns there is no justice in Pharris County. Rumors of wrongful convictions, corruption among county officials and law enforcement, and racial intolerance that echoes views of the past ensures Paul an uphill battle. As the Sheriff doggedly pursues Paul as the killer, Paul turns to Bo and an empathetic local named Luisa Ferry for help. Now, the man who longed to be alone must rely on others in the fight to prove his innocence and bring Gilly Catlett's true killer to justice. Praise for A HEALTHY FEAR OF MAN: "They say still waters run deep and Aaron Philip Clark's books are exactly that--a calm surface over a roiling and violent depth. A perfect example of a crime novel being about so much more than crime." --Eric Beetner, author of
Rumrunners
"T.S. Eliot referred to it as tradition and individual talent, the manner in which new work at once honors, builds upon, and questions what has come before. Chester Himes, Richard Wright, James Baldwin--Aaron Philip Clark has been paying attention."--James Sallis, author of
Cypress Grove
and
Chester Himes: A Life
Shotgun Honey, 9781948235013, 198pp.
Publication Date: June 16, 2018