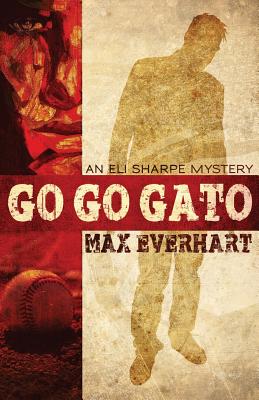 Go Go Gato
Paperback

* Individual store prices may vary.
Description
When Almario "Go Go" Gato, a handsome young Cuban baseball player, goes missing mid-season, his agent Veronica Craven hires a private investigator to track down her best client. No police. No press. Enter Eli Sharpe, an Asheville, North Carolina-based ex-ballplayer turned private detective who specializes in investigating professional athletes.

Eli begins by questioning Maria Gato, Almario's roommate and fraternal twin. Maria watched while both her parents drowned on the boat ride from Cuba to America, so she is naturally desperate to get her only brother back. She tells Eli a secret: Almario may have a problem with drugs and alcohol.

Eli tracks down Almario's supposed girlfriend, a rich sorority girl, but is soon led to another woman in his life, Sheri Stuckey, his cocaine supplier and fianc e who works in tandem with a gay bartender named Dantonio Rushing. Stuckey, a drug abuser and single mother, claims Almario split because she wanted the two of them to check into rehab. But Rushing, dazzled by Almario's boyish good looks, tells a different tale: Almario has taken out a $500,000 life insurance policy on himself and named Stuckey as the primary beneficiary.

With the help of his mentor--a former homicide detective--and five ex fianc es who still care about him, Eli follows Go Go's trail, determined to locate the elusive ballplayer before one of the nasty people in his life--or his own bad habits--do him in.

Praise for GO GO GATO:

"From its hero to its milieu to its eccentric, three-dimensional characters, Max Everhart's Go Go Gato is a terrific read. The North Carolina minor-league baseball scene feels authentic and beloved, and I was always rooting for protagonist Eli Sharpe. The best news is that this excellent mystery is first in a series. Fans of Harlan Coben will want to check out Max Everhart, a major new talent " --Steve Ulfelder, Edgar Award-finalist author of Wolverine Bros. Freight & Storage

"Go Go Gato is the debut entry in a promising new series by Max Everhart, and it's a fast-paced, entertaining tale. Eli Sharpe is a very appealing character who combines just the right amounts of wit, humor, intelligence and courage, and it will be fun to watch him in action as the series continues to grow and develop." --James L. Thane, author of Until Death and No Place To Die

"Max Everhart scores a homerun with this first novel in his new Eli Sharpe mystery series. Eli finds much more than he bargained for in his search for a missing baseball player in this fast read, best enjoyed with a glass of George Dickel in hand since that's Eli's favorite "poison". Like a good curveball you won't see the twist ending coming at you." --Paul D. Marks, author of the Shamus Award-winning novel White Heat

"This is an excellent read and the author's characters are very real; in particular, Eli Sharpe and his friend Ernest Carpenter. Readers will enjoy the plot, and root for Eli to discover the criminal before a more serious crime occurs." --Suspense Magazine
Down & Out Books, 9781948235099, 278pp.
Publication Date: July 16, 2018