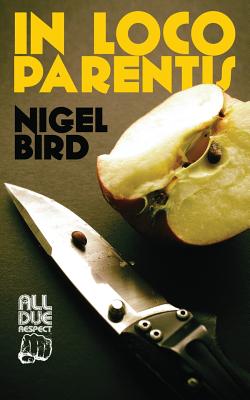 In Loco Parentis
Paperback

* Individual store prices may vary.
Description
Joe Campion is the kind of teacher any child would want for their class. He's also the kind of teacher who never turns down a drink, a smoke or a lay.

When Joe finds out some of his students are suffering abuse, he doesn't trust the system to take care of it. His impulsive nature, dedication to his pupils and love of women lead him on a long, strange and bloody trip.

Praise for IN LOCO PARENTIS:

"In Loco Parentis is terrific, start to finish." -Charlie Stella, author of Tommy Red

"Beautiful, painful and excruciatingly brilliant writing." -McDroll, crime fiction author

"A unique voice that sets the writing head and shoulders above and apart." -Anonymous-9, author of Hard Bite and Bite Harder

"The writing is beautiful and spare and by the end I felt a cathartic relief. This story is a roller coaster ride of emotion, but a ride well worth taking." -Mike Miner, author of Hurt Hawks
All Due Respect, 9781948235143, 248pp.
Publication Date: August 17, 2018