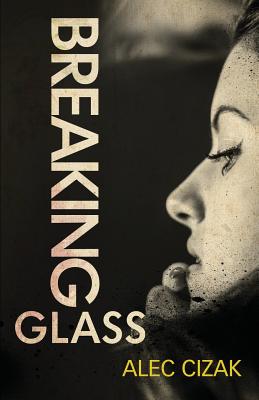 Breaking Glass
Paperback

* Individual store prices may vary.
Description
It's summer, 2016. Chelsea Farmer has awoken from one nightmare into another. Once a call girl with no control over her life, she's lost even more control, becoming another statistic in the opioid epidemic eating America from the inside out. Shacking up with a woman she may or may not be in love with, and three men unaware of just how useless they've become, she participates in home invasions to steal material goods that can be traded for pills or, even better, heroin. In between hits, the gang finds other ways to scrape together money, such as getting paid to march in a protest-turned-riot against presidential candidate Donald Trump. As the habit increases, calls for more crimes to feed it, the boys get increasingly violent with the victims of their home invasions. How long will it be before they actually kill a homeowner who refuses to cooperate? Chelsea must decide whether or not she's willing to hang around and find out.

Praise for BREAKING GLASS:

"Alec Cizak hits streets we don't want to live on and he hits them hard. For a writer as good as Cizak, that isn't enough. Breaking Glass is the story of an addict who stumbles into a chance at recovery only to have her past come back on her. Can she redeem herself while maintaining her newfound peaceful self? This book raises brutal questions and gives the answers it must." --Rob Pierce

"Alec Cizak continues to tap into the bleakness of modern life that he did with Down on the Street. Breaking Glass is so dark and troubling it will make you cry for mercy as he joins Poe and Lovecraft in finding new ways to disturb you." --David Nemeth

"In addition to containing the single best death scene--ever, in the history of writing--Alec Cizak's Breaking Glass paints a condemnation and a begrudging acceptance of our post-PC culture, told through the eyes of Chelsea Farmer, a millennial dope fiend. Part Tom Sawyer and part Alex from A Clockwork Orange, Chelsea takes us on a tour of an America where hardcore violence and sickening sexual predation are givens; yet subliminal microaggressions end careers and the definition of rape is as elusive and fluid as a spoon-cooked tab of oxycontin. I was hooked." --Grant Jerkins

"Alec Cizak's writing is clean, full of dark humor and pulpy edge; all of which highlights his fast dialogue and faster plot. His expert use of language allows him to build believable, interesting characters and create realistic, though bleak, situations. Manifesto Destination and Down on the Street solidify his position next to the greatest writers of hard-boiled fiction. Every story he creates is thrilling and compelling." --Marietta Miles
ABC Group Documentation, 9781948235242, 232pp.
Publication Date: September 7, 2018