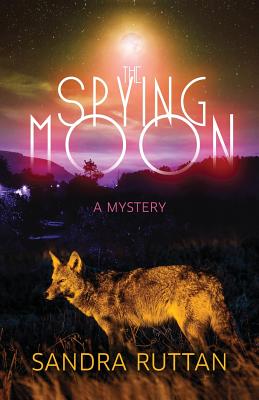 The Spying Moon
Paperback

* Individual store prices may vary.
Description
The unexplained disappearance of her mother left her an orphan so Kendall Moreau became a police officer and pursued a posting in the town where her mother went missing. She is on her way to her first posting when she gets reassigned to a task force in Maple River, hundreds of miles from where her mother vanished.

Moreau doesn't want to be in Maple River. Most of her team doesn't want her there, either. She's partnered with Nate Duncan, whose role on the task force raises suspicions amongst the team because of his family's criminal connections, adding to Moreau's sense of isolation.

They are assigned to investigate the death of Sammy Petersen but Duncan's personal connection to the family and suspects threatens to compromise the investigation.

When a routine break-and-enter call produces a second body, Moreau suspects a connection to Sammy's death. After someone breaks into her cabin and assaults her, Moreau is forced to decide who to trust. Although she's still waiting to solve her own family mystery, Moreau is determined to give Sammy Petersen's family the answers she never received. Can she solve the case before another teenager dies and another family is destroyed?

Praise for THE SPYING MOON:

"The subject matter of this lucid police procedural may be grim, but the Canadian sensibility is refreshing." --Publishers Weekly

"With a keen eye for Canadian detail, Ruttan crafts a grim thriller with a unique social conscience. We need more stories like this one. Kendall Moreau is a Mountie you won't soon forget." --Sarah L Johnson, bestselling author of Infractus and Suicide Stitch: Eleven Stories

"The Spying Moon is a welcome, gritty addition to Canadian crime fiction. Ruttan is a thoughtful and original writer, and Kendall Moreau is a compelling detective in the vein of Jane Tennison and John Rebus." --Sam Wiebe, award-winning author of Cut You Down, Last of the Independents and Invisible Dead
Down & Out Books, 9781948235273, 288pp.
Publication Date: September 17, 2018