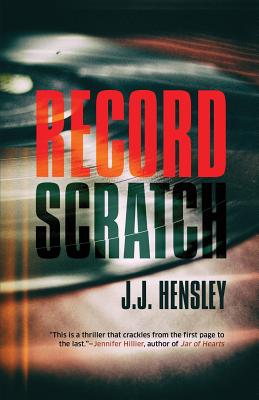 Record Scratch
Paperback

* Individual store prices may vary.
Description
"There are two types of men you must fear in this world: Men who have everything to lose-and men like me." It's a case Trevor Galloway doesn't want. It's certainly a case he doesn't need. The client-the sister of a murdered musician-seems a bit off. She expects Galloway to not only solve her brother's homicide, but recover a vinyl record she believes could ruin his reputation. Galloway knows he should walk away. He should simply reach over the desk, give back the envelope of cash that he admittedly needs, and walk away. However, when the client closes the meeting by putting a gun under her chin and pulling the trigger, his sense of obligation drags him down a path he may not be ready to travel. As Galloway pieces together the final days of rock and roll legend Jimmy Spartan, he struggles to sort through his own issues, to include having the occasional hallucination. He's not certain how bad his condition has deteriorated, but when Galloway is attacked in broad daylight by men he assumed were figments of his imagination, he realizes the threat is real and his condition is putting him and anyone nearby at risk. The stoic demeanor that earned Galloway the nickname The Tin Man is tested as he reunites with an old flame, becomes entangled in a Secret Service investigation, and does battle with old enemies. A story divided into twelve songs from Jimmy Spartan's final album. Praise for RECORD SCRATCH: "Record Scratch shocks you out of your ordinary groove. Sometimes witty, other times haunting, but when the needle jumps the track, the body count screams." -Marc E. Fitch, author of Paradise Burns and Dirty Water "In Record Scratch, Hensley, a former secret service agent, gifts us with a bounty of goods: a solid mystery, a damaged but relatable main character-one you root for, and swift plotting that weaves a compelling, compulsive tale of music and death and the demons carried by those in law enforcement. Bring me more Trevor " -Shannon Kirk, international bestselling author of Method 15/33 "J.J. Hensley's Record Scratch is a tersely written and tightly plotted gem, featuring one of the most unique protagonists around, Trevor Galloway, a man who has a way of getting himself into and out of trouble at an alarming rate. The book is action-packed with a dash of mordant wit, and I can't wait to read more in this intense, engaging series." -David Bell, USA Today bestselling author of Somebody's Daughter "J.J. Hensley's tale of a stoic PI investigating the murder of a has-been rock star is equal parts classic whodunnit and gritty noir, peppered with high-octane action scenes that will leave you breathless. Record Scratch is like a throat punch: powerful, shocking, and unapologetic, but the surprising poignant ending will stay with you a long after you've finished the book. This is a thriller that crackles from the first page to the last." -Jennifer Hillier, author of Jar of Hearts
Down & Out Books, 9781948235358, 234pp.
Publication Date: October 22, 2018