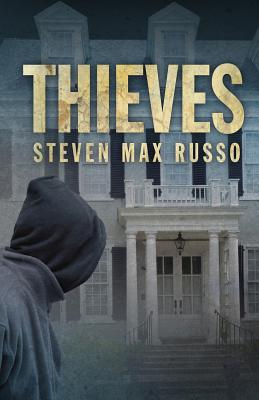 Thieves
Paperback

* Individual store prices may vary.
Description
Esmeralda works for a housecleaning service during the day and as a restaurant hostess at night. Just out of high school, she is the sole support for her mother and two young siblings.

She has drive and ambition. What she doesn't have is money.

She knows of a home in the upscale town of Mendham, NJ, that will be empty for more than a month. The rich people who live there go away the same time every year to spend time at their vacation home. Having cleaned the house, she also knows it contains a fair amount of cash and valuables.

One night sitting with Ray, one of her co-workers, she casually mentions a "what if" scenario; Ray tells Skooley, a white trash drifter who recently moved to New Jersey from south Florida, and a plan is hatched.

It isn't long before Esmeralda finds herself trapped by both circumstance and greed, forced to try and defend herself against one of her partners in crime, who she quickly discovers is far more dangerous than she ever thought possible.

Praise for THIEVES:

"A chilling portrait of a psychopath on a murderous rampage. One hell of a debut for Steve Russo." --James Hayman, New York Times bestselling author of The Girl on the Bridge

"Kudos to Steven Max Russo. I read Thieves in one sitting--it's propulsive, absorbing, and all too plausible. I warn you, these thieves will steal an entire day or two from you--and you'll love every minute of it." --Jonathan Stone, author of Moving Day, The Teller, and Days of Night

"Gripping and powerful, Thieves is a dynamite read. Definitely a book you won't be able to put down." --Andrew Grant, author of False Witness

"With Thieves, Steven Max Russo works the rich tradition of American heist fiction like a pro." --Wallace Stroby, author of the Crissa Stone series

"A stunning debut novel. Steve Russo hits it out of the park with an ingenious, diabolical plot, a unique voice, and complex characters that will stay with you long after you've turned the final page." --Charles Salzberg, author of Second Story Man and the Shamus Award-nominated Henry Swann mysteries

"Steve Russo has written a gripping suspense thriller. He grabs you in the opening scene and doesn't let go till the heart-pounding climax." --Peter Leonard, national bestselling author
Down & Out Books, 9781948235402, 280pp.
Publication Date: November 12, 2018