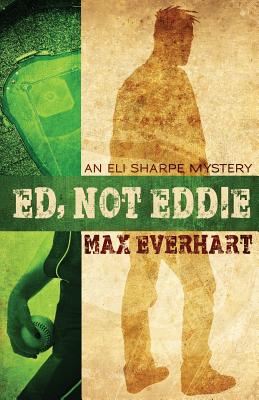 Ed, Not Eddie
Paperback

* Individual store prices may vary.
Description
Ed Leviner, a young female pitcher who's broken every collegiate pitching record, is desperate to make it to the Major Leagues. But someone in the idyllic Southern town of Cook, South Carolina, has threatened to kill her if she pitches in her next big game. Which is in a few days. Which doesn't give private eye and ex-ballplayer Eli Sharpe much time to identify the source of these threats.

Ed has lots of admirers but few friends and several enemies and detractors in this conservative community. Then there's her feuding divorced parents, her spurned tutor, a disgraced coach turned evangelical minister, and the local sheriff, a bully whose son is one of Ed's discarded boyfriends.

Though local law enforcement is oddly unhelpful, Eli is not alone in his search for answers. The TV news team covering the protests is headed up a beautiful anchorwoman from Eli's past. Is she on his side or not?

As usual, Eli is busy raising hackles in a town where there's more than one mad dog in disguise.

Praise for ED, NOT EDDIE:

"Max Everhart writes a great story with the twists and turns required for a solid mystery, but the home run in Ed, Not Eddie is his ability to craft dynamite characters. From the wisecracking protagonist Eli Sharpe to the walk-on characters with only a single line, Everhart invents a unique voice for everyone. If this is your first foray into the Eli Sharpe mystery series, Ed, Not Eddie will have you scrambling to catch up with books one and two." --Elena Hartwell, author of the Eddie Shoes Mystery series

"Ed, Not Eddie is the best written of the Eli Sharpe mysteries. There are strong characters with an intriguing plot. Best of all the narrative flows smoothly. Pages glide by. It has the potential to be a breakthrough book for Everhart." --Suspense Magazine
Down & Out Books, 9781948235525, 246pp.
Publication Date: November 19, 2018