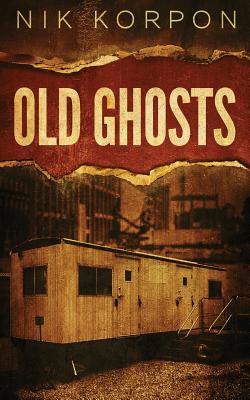 Old Ghosts
Paperback

* Individual store prices may vary.
Description
After barely escaping Boston with his life, Beto has settled in Baltimore and now leads a quiet life, working construction and carving a tiny existence for him and his wife, Luz, whose family was driven from Mexico by warring cartels. What they really want is a child, but because of Beto's accident with a piece of rebar, they are unable. At least, that's what he tells Luz. But when a pair of old childhood friends come into town unannounced and threaten to tear apart Beto's life by exposing his criminal past, Beto learns that not all family is blood, and no amount of blood can save all family.

Praise for OLD GHOSTS:

"Who you are is who you've been, for better or for worse. There's old ghosts everywhere, but, now, as far as I'm concerned, there's only one Old Ghosts, and it's Nik Korpon's."--Stephen Graham Jones, author of Mongrels

"Nik Korpon brings us back to a Baltimore we haven't seen since The Wire and answers the question of what might've been if The Grifters' Roy Dillon had tried to settle down, go straight and have a kid. A story of brothers and sisters or lovers, Old Ghosts reads like a horror story down one man's memory lane. Not to be missed " --Seth Harwood, author of Jack Wakes Up

"Nik Korpon's Old Ghosts is about old friends and older dreams getting in the way of your present, and then totally kicking the shit out of your future. Plus rebar. Moody, smart, sexy, and tension-filled, Old Ghosts is a whip crack of a crime novella." --Paul Tremblay, author of The Cabin at the End of the World and A Head Full of Ghosts
Down & Out Books, 9781948235617, 120pp.
Publication Date: February 18, 2019